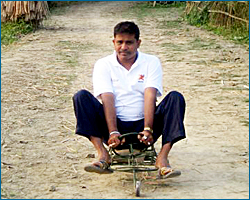 We are responsible for our society especially for our next Generation. We are working for our country and promoting Bangladesh for a better Future.

We help those people who love Nature, Adventure and want to know our Civilization and Country.

Arshad Hossain Tutul
President, Vromon Bangladesh
Traveling
Travel is the movement of people between relatively distant geographical locations, and can involve travel by foot, bicycle, automobile, train, boat, airplane, or other means, with or without luggage, and can be one way or round trip. Travel can also include relatively short stays between successive movements.

Reasons for traveling include recreation, tourism or vacationing, research travel for the gathering of information, for holiday to visit people, migration to begin life somewhere else, mission trips and other reasons, such as to obtain health care or fleeing war or for the enjoyment of traveling. Vromon Bangladesh helps people to do it.
Cycling
Cycling also called bicycling or biking is the use of bicycles for transport, recreation or for sport. Persons engaged in cycling are referred to as Cyclists, Biker, Bicyclist.

Bicycles were introduced in the 19th century and now number about one billion worldwide. They are the principal means of transportation in many parts of the world. Bicycles are used for recreation at all ages. Bicycle touring also known as cyclotourism, involves touring and exploration or sightseeing by bicycle for leisure.

If you need it, we want to help you.